COVID-19 Information
The State of Vermont is currently allowing groups of people to congregate in public places.  This includes our meetings.  As this situation unfolds there has already been an impact on our traditional meeting spaces in the Champlain Valley Area. In accordance with the group autonomy described in Tradition 4, each home group will be responsible for determining their groups contingency plan.  We do encourage members to keep themselves safe and healthy during this time.  Below is a guideline from the State of Vermont Department of Health for preventing the spread of COVID-19.
Stay at home to protect others if you are sick.
Keep gatherings small and have them outside whenever possible.
When you leave home, stay at least 6 feet away from people you don't live with.
Wear a cloth mask or covering in public when you cannot keep a 6-foot distance from other people, for example, at a grocery store or on a crowded sidewalk or bike path. Masks may be required in some places like on public transportation.
Avoid close contact with people who are sick.
Avoid touching your eyes, nose, and mouth.
Cover your coughs and sneezes with the inside of your elbow or a tissue. Throw the tissue in the trash and wash your hands or use hand sanitizer.
Wash your hands often with soap and water for at least 20 seconds, especially after going to the bathroom; before eating; and after blowing your nose, coughing, or sneezing.
If soap and water are not readily available, use an alcohol-based hand sanitizer with at least 60% alcohol. Always wash hands with soap and water if your hands look dirty.
Clean and disinfect frequently touched objects and surfaces (like tables, hard-backed chairs, doorknobs, light switches, remote controllers, handles, desks, toilets, sinks) using a regular household cleaning spray or wipe.
Travel increases your chances of getting and spreading COVID-19. See guidance for people traveling to Vermont, and read CDC's guidance on travel in the United States

(link is external)

.
24 hr Helpline: (802) 862-4516 or (866) 580- 8718 toll free
Service Committee Meetings: 
A Message from NA World Service:
We have had many inquiries and questions about health concerns regarding the coronavirus (COVID-19). While it is not our role to make statements regarding health issues, we encourage NA groups to discuss the situations you are facing and the options you have to provide safe environments for those who attend your meetings. Groups may want to consider asking members to temporarily stop some of the common practices found at NA meetings such as hugging or shaking hands, or offering refreshments. You may also want to consider alternatives to "circling up" at the end of the meeting. – NA World Service
Click here for a list of web-based online meetings.
CHECK BACK FOR UPDATES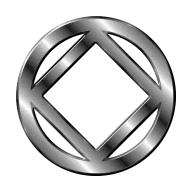 Our message is Hope. Our promise is Freedom.
Our hope is, "That no addict seeking recovery need ever die from the horrors of addiction." Our message is, "That an addict, any addict can stop using drugs, lose the desire to use and find a new way to live." Our promise has allowed many addicts to find freedom from active addiction.
About CVANA:
The Champlain Valley Area of Narcotics Anonymous began with a single meeting in Burlington, Vermont in 1985 (which is still in existence). Our fellowship grew and several meetings started in the Burlington area. In 1990, CVANA held its first convention, attracting recovering addicts from all over Vermont and New England. NA has continued to grow as more and more addicts join our fellowship and learn to live life without the use of drugs. Today, we hold 22 weekly meetings throughout Chittenden, Washington, Lamoille, Franklin, Caledonia, and Orleans County.
Narcotics Anonymous is a non-profit fellowship of men and women for whom drugs have become a major problem. We are recovering addicts who meet regularly to help each other live drug-free. It costs nothing to attend an NA meeting. There are no dues or fees; the only requirement for membership is the desire to stop using. This is a program of complete abstinence from all drugs, which includes alcohol. Our fellowship focuses on recovery from the disease of addiction, an individuals drug (or drugs) of choice is unimportant. Anyone may join us regardless of age, race, sexual identity, creed, religion or lack of religion. Our primary purpose as an organization is to carry a message of recovery to the still suffering addict. Hopefully, our fellowship may be of benefit to you, your group or your organization.