Call the CVANA Helpline
(802) 862-4516 or toll free (866) 580-8718

379
Service Committee Meetings: 
The CVANA Area meeting dates can be seen here and are at 1:45PM, typically the last Sunday of the month.  They will be located on Zoom until further notice.  The Zoom meeting can be located here or call (312) 626-6799 and enter code: 739-744-832#
The Hospitals & Institutions (H&I) and Public Information (PI) meetings take place at 12:00pm prior to the CVANA Area meeting. The Zoom meeting can be located here or call (312) 626-6799 and enter code: 739-744-832#
The Activities Committee meets virtually the 1st and 3rd Saturday of every month at 5PM using Zoom.  All NA members welcome, join the meeting by clicking HERE

. 

Help us plan fun and inclusive NA Events.
A Message from NA World Service:
We have had many inquiries and questions about health concerns regarding the coronavirus (COVID-19). While it is not our role to make statements regarding health issues, we encourage NA groups to discuss the situations you are facing and the options you have to provide safe environments for those who attend your meetings. Groups may want to consider asking members to temporarily stop some of the common practices found at NA meetings such as hugging or shaking hands, or offering refreshments. You may also want to consider alternatives to "circling up" at the end of the meeting. – NA World Service
Click here for a list of web-based online meetings.
CHECK BACK FOR UPDATES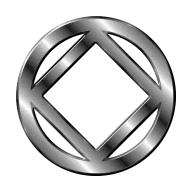 Our message is Hope. Our promise is Freedom.
Our hope is, "That no addict seeking recovery need ever die from the horrors of addiction." Our message is, "That an addict, any addict can stop using drugs, lose the desire to use and find a new way to live." Our promise has allowed many addicts to find freedom from active addiction.
About CVANA:
The Champlain Valley Area of Narcotics Anonymous began with a single meeting in Burlington, Vermont in 1985 (which is still in existence). Our fellowship grew and several meetings started in the Burlington area. In 1990, CVANA held its first convention, attracting recovering addicts from all over Vermont and New England. NA has continued to grow as more and more addicts join our fellowship and learn to live life without the use of drugs. Today, we hold 22 weekly meetings throughout Chittenden, Washington, Lamoille, Franklin, Caledonia, and Orleans County.
Narcotics Anonymous is a non-profit fellowship of men and women for whom drugs have become a major problem. We are recovering addicts who meet regularly to help each other live drug-free. It costs nothing to attend an NA meeting. There are no dues or fees; the only requirement for membership is the desire to stop using. This is a program of complete abstinence from all drugs, which includes alcohol. Our fellowship focuses on recovery from the disease of addiction, an individuals drug (or drugs) of choice is unimportant. Anyone may join us regardless of age, race, sexual identity, creed, religion or lack of religion. Our primary purpose as an organization is to carry a message of recovery to the still suffering addict. Hopefully, our fellowship may be of benefit to you, your group or your organization.
Call the CVANA Helpline
(802) 862-4516 or toll free (866) 580-8718
---
CVANA
P.O. Box 64714
Burlington VT 05406-4714